Me & You | Crew
Crew
ANNA COSTELLO (Writer)
Anna Costello is an up-and-coming writer from a working-class-on-benefits background in Consett, Co. Durham. Having obtained an MA in English Literature from Durham University (with Distinction), Anna went on to become a secondary school English teacher before going on to study screenwriting at the National Film and Television School.

This year, Anna's work has been nominated for the All3Media New Comedy Script Award 2021, and has been shortlisted from 920 entries for a UKTV commissioning opportunity. She is now the Senior Creative/Writer for the BAFTA nominated interactive games company, Electric Noir, where she is working on creating and developing new seasons for their current series Dead Man's Phone, as well new series concepts for this unique form of storytelling. Her first short film At Any Time (Dir. Robbie Gibbon, Starr. Saffron Coomber), has been screened at an international short film festival.

She is currently in talks with multi-award-winning TV producers with her comedy series Dead Canny, about a questionable young psychic from Consett, Co. Durham, who's ability to see dead people not only gets her a few quid cash-in-hand down the local pub, but lands her as the prime suspect in a murder investigation.

Anna is passionate about telling stories with themes of social inequality, identity, and mental health.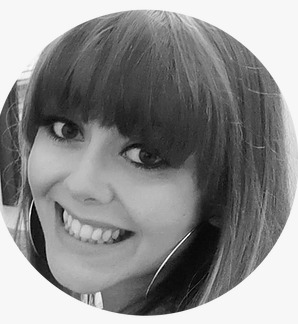 DOMINIC GRANT (Producer)
Dominic is an award winning British film producer based in Buckinghamshire. Dominic's initial focus to now has been on independent short-form narratives and online content, with his most recent published film 'Nurtured' (2019) winning a Best Short Spotlight award at SCAD Savannah Film Festival, as well as festival selections at Berlin, Vancouver, Cork and Norwich among others, and 'Silent Night' which screened at the BFI and Encounters Film Festivals. Dominic also helped Produce 'iAct TV' (2013), the YouTube web series focused on providing a platform for new and exciting upcoming acting talents to discuss their journey and experiences, give advice to the next generation and promote exciting projects they have on the way – interviewing the likes of Daniel Kaluuya, Jimmy Akingbola, David Ajala, Jay Brown and more.

Alongside this, Dominic has maintained a career climbing the ladder of the Production and Post Production offices on several Studio Features including Kick Ass, Eddie The Eagle, Kingsman franchise and more. Dominic gained his break in to the industry by successfully securing an internship on Kick Ass 2 (2012) – making him the first successfully placed intern through the Creative Access foundation who strive to provide intership opportunities to BAME and unrepresented community graduates. Commonly works on studio feature projects from development through to delivery, giving the rare opportunity to learn first-hand with his employers, the real nuts and bolts of making a feature, what exactly is required, and how best to collaborate with Studios and Distributors. Keen on learning, sharpening and developing his skills here as well as his contacts, he has used this to help break in to Producing his own independent feature films with a number of projects in development and doing the rounds with funding.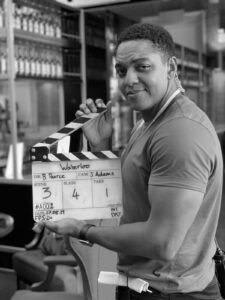 ROBIN HALL (Producer)
Robin began a career in film production as a Production Runner back in 2012 on the MARV Films sequel Kick Ass 2. Showing an aptitude for problem-solving, organisation and logistics he has since worked on a number of features with increased responsibility overseeing Productions shooting all over the UK and Europe.

Robin has been Production Coordinating on large budget feature films for the past few years including Rocketman (2019) and The King's Man (2021) where he is now using his experience and depth of knowledge gained to help large scale Productions as early as the development phase before going into pre-production and through principle photography.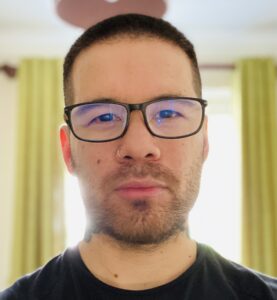 ROBBIE GIBBON (Director)
Robbie is an experienced director, whose shorts (including the award-winning horror, The Chef) have screened at international film festivals.
As a filmmaker (including short films, web series, and sitcoms), Robbie utilises his editorial experience to tell stories that are both visually and emotionally compelling. Having edited many critically-acclaimed short films (Smear, Balsa Wood, Sudden Light) and features (Imperial Blue, Waking David), Robbie is excited to return to his filmmaking passion as the director of Me & You.
Robbie predominantly works on high-budget features and television series as an assistant editor, including Mission:Impossible – Fallout, Marvel's Doctor Strange, and The Casual Vacancy. This has given him the opportunity to learn from highly-skilled filmmakers, which he brings to his own projects. He currently has a number of projects in development, including the sitcom You Don't Have to be a Superhero to Work Here…(starring Tiff Stevenson and Richard Herring), and is currently developing an animated feature with SC Films.
Robbie is passionate about storytelling in all forms, having experience with film and theatre, as well as photography and improv. He is a member of The Old Vic's Community Company, as well as a member of the Guild of British Editors, and American Cinema Editors Associate.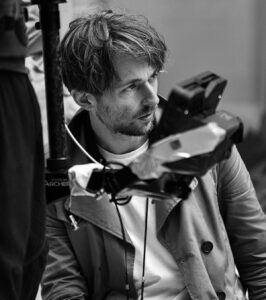 MONIKA DAVIES (Director of Photography)
Monika Davies is a Cinematographer and Editor whose work focuses on the use of fluid movement and elements of stage lighting design as a key element of visual storytelling.
She is a member of the BFI Network x BAFTA Crew cohort.
Her work has been selected for Bafta-recognised festivals such as Aesthetica, Open City Doc, IDFA, Sheffield DocFest, London Short Film Festival.
Her films won awards at LIFF2019, and the prestigious parliamentary award Film the House for the best short film (Judged by Disney, BBFC, and MPA). Her film The Circle recently premiered on The Guardian. Her most recent project Don't Wait – a fusion between movement storytelling and music video featured as part of the new Battersea Arts Center digital program.
She is now in pre-production for her first feature film – The Straw Man. The film is produced by Signature Pictures in partnership with DDA Publicity (JOKER, UNCUT GEMS, THE CROWN.)
MEGAN ROSE MCCARTHY (Assistant Director)
Megan Rose McCarthy is from San Francisco, CA and has been living in London for the past two years. Megan is passionate about all aspects of film. She has a BFA in acting from Boston University as well as a certificate in classical acting from LAMDA. She has been in a number of national and international campaigns for brands like Google and Del Monte and has worked on countless short films over the years. Megan also recently graduated from the certificate film making course at London Film Academy, where she contributed to 3 short films in various roles. Megan loves improvisational comedy and yoga and hopes to be a holistic film maker, working both in front of and behind the camera as often as she can.
WIKUS VAN DER HOVEN (Composer)
Los Angeles based South African composer working remotely across multiple UK based projects. Previous work includes projects for Sky TV, national add campaigns.& promo work. Completed a number of short films and currently assisting LA based composers on feature film and TV scores.